Our approach for your satisfaction

Analysis of the specific needs of the client and definition of the objectivess and the framework of intervention,

Presentation of the different options to the client

Choice of methods for the implementation of the chosen solutions and identification of monitoring indicators

Customer support during the implementation.
Our involvement

We are involved from the Creation of your company
to offer you:
- feasibility studies (market study, financial study, legal study)
- business plan modeling;
- support in administrative procedures;
- negotiations with financial partners.

We are also involved in the phase of the development of the companies, to advise them on:
- the implementation of management tools;
- management devices of your company.
Why choose LB Global Consulting?

- dynamic, young and innovative team, hence you enjoy a fresh eye,
- Your satisfaction is our mission,
- Quick response time and guaranteed confidentiality,
- Our multidisciplinary approach,
- Quality expertise at the best price,
- We are proactive in our actions and will always exceed your expectations..

Why hire an outside advisor?
- Specialized expertise
- Objectivity
- Time saving
Managing Director and Founder of LB Global – Consulting, Laeticia, has significant experience in France, Central Africa and West Africa working with large investment capital companies such as AFIG Funds and Investment Banks such as BNP Paribas Corporate and Investment Banking, General Electric Capital and Societe Generale Securities Services.
For 8 years, Laeticia has successively worked as an Investment Manager (Fusion Merger Analysis) in charge of Financial Performance Management, Custodian Controller and Corporate Financial Analyst.
Laeticia has since created LB Global – Consulting, a consulting firm in Strategy, Management and Business Organization. It works in Africa with SMEs to help them improve their performance and fulfill the conditions for easier access to financing.
Laeticia holds a Master 2 in Financial Engineering from the African Institute of Management and an MBA in Finance from INSEEC Paris.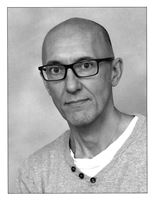 Franck Vial
Marketing Consultant
Director of the Ebene Agency (research bureau for sub-Saharan African companies) and correspondent for Benin's Economist (Benin's leading business newspaper), Franck, has 30 years of experience in business. For 4 years, he has been teaching technology to the Parisian schoolboy through a multi-disciplinary industrial knowledge.
The beginning of his career was devoted to advertising and communication. For more than 10 years, he has held all the positions that punctuate creation. Starting with the management of the first Presses Du Louvre creation studio, he then held positions as artistic director, event architect, multi-channel agency manager, marketing and communication director. During this period, he took part in the creation of the Ad Créatis Agency and the editions of La Maison de la Dowsing.
With this experience, the next decade was devoted to industry: Designer for publishers of urban furniture, vehicles, industrial equipment manufacturers, household furniture. He has collaborated, in France and abroad, with engineers and manufacturers of wood, steel and plastics to develop original and innovative products such as Le Vélobloc or the Vague bench.
Franck is a graduate of Applied Arts Paris, HEC Management. As a former reserve officer, he was a professor of graphic chain in Master at the University Institute of Technology – Corsica and the Higher Institute of Communication as a professor of semiotics. Throughout his career, he has trained professionals at Ellipse Formation Paris in the image professions and more recently in neo-industry and 3D virtual design.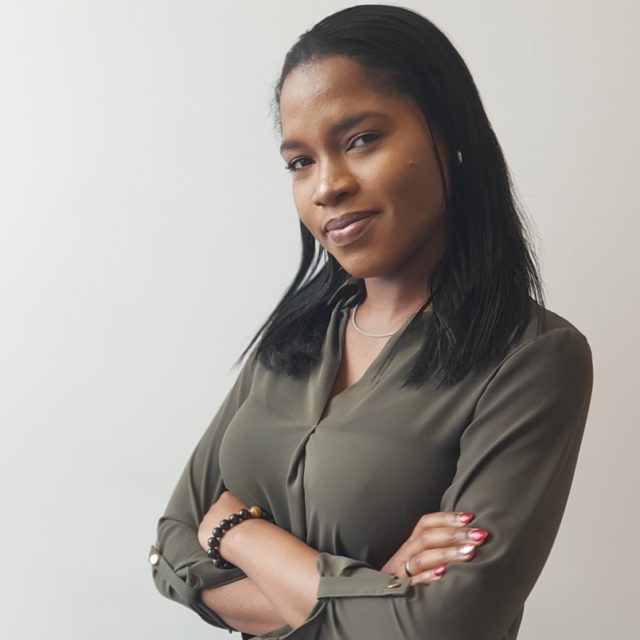 Torera Ogundimu
Consultant Financial Risk Management
Torera is a finance professional with experience working with investments banks, starts-ups, consultancy firms and an energy firm in France, Ireland, United Kingdom and Nigera. Being an investor and having a strong background in financial risk management, she is passionate about helping entrepreneurs understand the risks that their business face and working with them to create solutions that mitigate these risks.
Torera graduated from the University of Brighton with a degree in Business Management with Economics. She is an investor, a member of the Institute of Directors, as well as, a member of several entrepreneurial groups.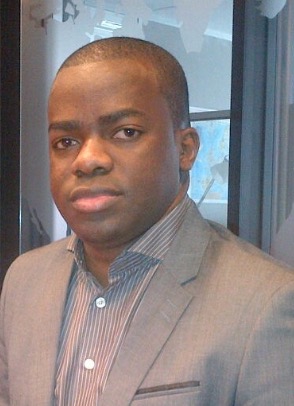 Marien Ngombé
Consultant en Comptabilité générale et en Système de Management de la Qualité
Titulaire d'un DECF, Marien Ngombé a une expérience de plus de 15 ans en cabinet d'avocats d'affaire internationaux.
Il a occupé les postes de comptable unique à responsable administratif et financier, il intervient sur des sujets de comptabilité générale, déclarations sociales et fiscales mais également en ce qui concerne la mise en place de système de management de la qualité.
Actuellement responsable comptable chez DECHERT LLP PARIS, il est également associé de ELIKANE PROSPECTIVE SAS société de conseil en management de la qualité.